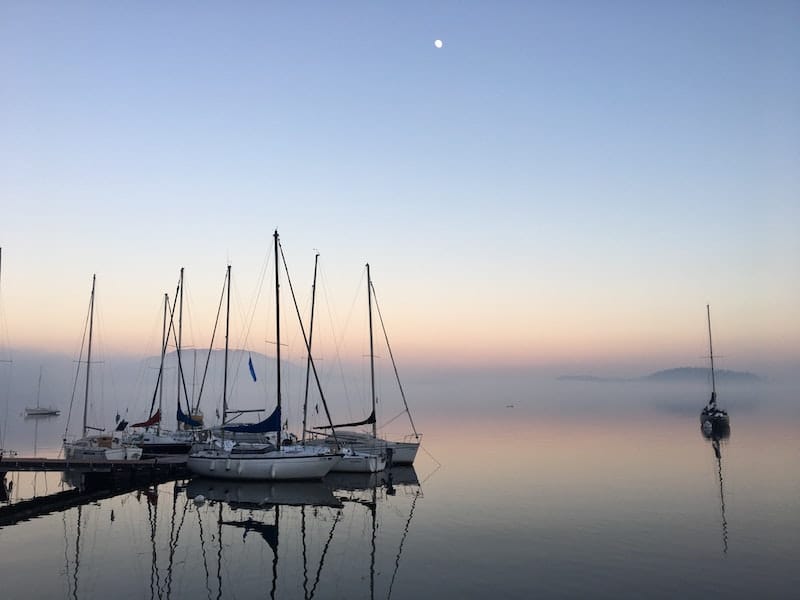 To all sailing boat, yacht owners and crew members harbored in Gran Canaria, we have an offer for you.
Dear crew members. We welcome you to Gran Canaria and to the beautiful city of Las Palmas. "Dental clinic Blancodent" has been opening their doors to the citizens of Las Palmas de Gran Canaria for more than twenty years. We're located at the emblematic and recently turned pedestrian Avenida Mesa y López in the very heart of our beautiful city. With easy pedestrian access, bicycles and buses stop at our very doors and there is a wide range of parking spaces for motorbikes and cars all around us. We're at the hart of commercial area and within walking distance from the "Las Canteras" city beach, the cruise ship harbor, and the main sport & yacht marina.
We are specialised in general dentistry, implantology, orthodontics and dental aesthetics. Our medical staff has double Odontology degrees (German and Spanish) and we are using materials and dental products that are made in European Union and Switzerland exclusively. Also, we are able to offer very competitive prices compared with those at north European countries while still using the same, high quality materials and standard treatments.
Although we are not associated with WCC and we do not have any sponsorship relation, we are happy to offer to all sailing boats and yacht crew members a special offer in our Dental Practice.
By presenting your accreditation (from yacht marine) you are entitled to the following:
Fast track treatments.
Dental check up for free.
Oscurecimiento del diente
For more information about us follow this link:.
English home page
Our adderess & phone number:
Clínica Dental Blancodent S.L.P.
Avenida Mesa y López, 1 - 1ª izq.
35006 Las Palmas de Gran Canaria
Canary Islands, Spain
Call us
Prefer to fill our online appointment form?
Appointment request
We are more than sure that most of crew members have already thought about their health care. Anyway, we would like to remind that for some of you it will be a couple of months since you left your home. Sailing to Gran Canaria, preparing here to start and not to mention three weeks at open sea is the last place you will need a toothache. And finally, how long until you can return?
So, why not simply walk for 10 min and have a dental check up? If there's nothing to fix, you have nothing to pay. And you will have peace of mind while crossing.
Happy Sailing!