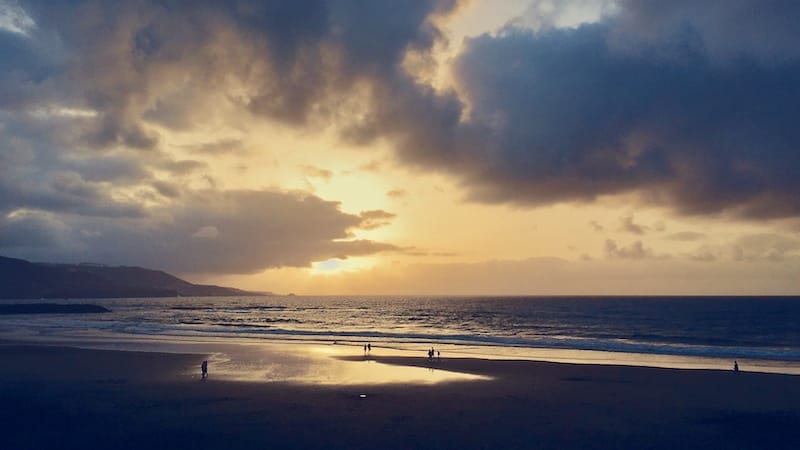 International citizen who live/work in Gran Canaria or tourists, we have a message for you.
Dental clinic Blancodent has been opening their doors to the citizens of Las Palmas de Gran Canaria for more then twenty years. We're located at the emblematic and recently turned pedestrian Avenida Mesa y López in the very heart of our beautiful city. With easy pedestrian access, bicycles and buses stop at our very doors and there is a wide range of parking spaces for motorbikes and cars all around us. We're at the hart of commercial area and within walking distance from the "Las Canteras" city beach, the cruise ship harbor, and the main sport & yacht marina.
Languages & experience.
If you are in town and need a dentist, don't worry if you don't speak Spanish. Most of us are fluent in English as well as German. If need be, we can even communicate with you in Russian! Apart from general dentistry we also specialize in implantology, orthodontics and dental esthetic. Our medical staff have dual Odontology degrees (German and Spanish) and we use exclusively materials and dental products made in European Union or Switzerland.
Prices
Perhaps you're looking for affordable dental care? In that case we are here to offer you extra competitive prices compared to the rest of Europe. How is that possible you may ask, without cutting on quality or materiales, well there are couple of reasons but lets just mention the principal one: taxes (IVA, VAT, MWST) in Gran Canaria are only between 3% and 7%.
So to answer that question: no, we do not cut on quality of materials and services. We simply pass all local savings to you.
Offer.
To all our non Spanish customers dental check-up & consultation are offered free of charge.
Appointment request
For more information about us follow this link:
English home page
Our adderess & phone number:
Clínica Dental Blancodent S.L.P.
Avenida Mesa y López, 1 - 1ª izq.
35006 Las Palmas de Gran Canaria
Canary Islands, Spain
Call now!